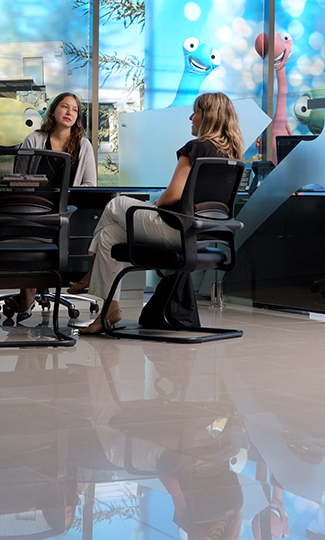 · Bci - Our History ·
Banco de Crédito e Inversiones opened its doors to the public on June 10th, 1937 after being authorized by Ministry of Finance's Decree Nº 1683 of May 7th, 1937. Established as a banking corporation, from its beginnings its main objective was to attend to the productive sector of the country, focusing mainly on small business and family work. Since the Bank went public, it has been characterized by its ongoing quality of service, innovative spirit, and a determined purpose to attend to the different segments of the economy. This orientation was one of the starting pillars of the Bank, and the approach of its first Board of Directors, of which Juan Yarur Lolas and other prominent entrepreneurs of the time were members.

Today we see Bci is one of the most important banks in the country, with numerous subsidiaries that complement and support its business, with more than 300 offices in Chile, international representaion, thousands of customers from different markets, around 10,500 people compose its staff who responsibly help to maintain the Bank as one of the principal players in the Chilean banking system, and with control remaining in the hands of the same family that have led the Company since its birth.

The Bank aims to meet and resolve the financial needs of individuals and companies, offering a wide range of products and banking services, constantly seeking improvements in its operations, products and services.

Bci headquarters is located in Avenida El Golf 125, Las Condes, Santiago, Chile. Phone: (56 2) 692 7000, website: www.bci.cl.