· History of the Brand ·
Logos
Our history through our brand
Logo made up of the first letters of Banco de Crédito e Inversiones, to symbolize our mission of being a genuine partner for hardworking entrepreneurs.
The hourglass is incorporated as the logo to symbolize the high value we give to our clients' time.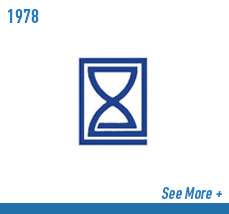 Implementation of the first online bank, strengthening our statement of how much we value client's time by offering continuity in service throughout all branches in the country.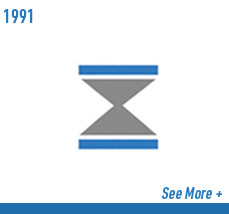 The modernization process begins, following the payment of subordinated debt, giving our clients, employees and investors added tranquility and solvency.
The hourglass is brought to new life with the now brand-defining red, yellow, green and blue colors, in a style symbolic of Miró, and expressing happiness, modernity and vision for the future.
Character logos
In line with our close relationship we maintain with our clients, in 2004 we created four characters based on our logo that represent the brand and its values.
Yellow:
Leader
Action
Represents:
Track Record
Leadership
Blue:
Supporter
Facilitator
Represents:
Confidence
and Empathy
Green:
Ingenuity
Reason
Represents:
Support
Innovation
Advertising
Our brand pillars are communicated through TV advertising.