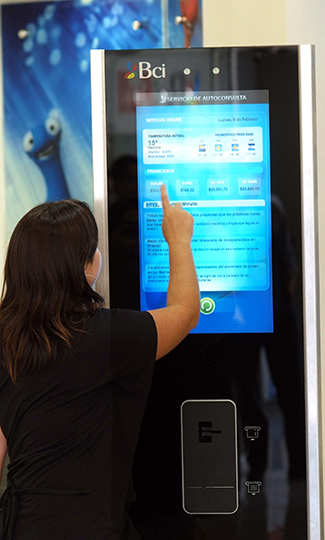 · News October 2013 ·
Monthly Financial Statements, 30 September
World Finance Awards 2013
OCT
Wednesday
10
The prestigious British magazine World Finance (*) has awarded Bci again this year. This time, it
has been recognized in the following categories:

1. "Banking Award":

· Best Private Bank: (second consecutive year)
"Offering a wide range of banking products and services to meet the needs of each individual client, Bci's CLP 17,926,578 in total assets has allowed the firm to develop its already exhaustive financial services. With prudent risk management policies and stringent ethical standards, BCI is a highly capable financial institution."

· Best Banking Group:
"A burgeoning regional leader in matters of innovation, customer proximity and experience, BCI is a financial solutions corporation offering a diverse portfolio of financial services. With over 10,500 employees and 300 contact points, Bci has, since its inception in 1937, become one of the largest financial institutions in Chile."

2.- "Investment Management Award":

· Best Investment Management Company:
This award is granted by World Finance magazine to the best Investment Managers in 67 countries and our readers are the ones who choose the winners based on four main concepts: Leaders in the industry, outstanding individuals, exemplar teams and distinguished organizations.


(*) World Finance is a leading financial magazine, with more than 120,000 subscribers and 1 million of online readers. Annually, the prestigious British magazine World Finance awards and recognizes the top leaders in every industry considering within their selection criteria, industry leadership, model teams, value proposition and product profitability among others.